Top 10 Location Based Services Companies In 2022 Driving the Global Market
Published Date : 2022-Sep-01
Location Based Service is a broad term for software services that use geographic data and information to provide users with services or information. Location Based Service can be used for a variety of purposes, including health, indoor object search, entertainment, work, personal life, and so on.
Location Based Service is a broad term for software services that use geographic data and information to provide users with services or information. Location Based Service can be used for a variety of purposes, including health, indoor object search, entertainment, work, personal life, and so on.
We have to mention top 10 companies offered Globally Location based services includingAlibaba, Apple, Foursquare, Google, HERE Technologies, Microsoft Corporation, IBM Corporation, Oracle Corporation, SAP SE and Cisco Systems. These are the top companies introduce with its Establishment year, company size and revenue.
Top Companies of Location Based Service Market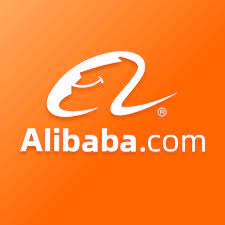 Founded: 1999
Headquarters: Guangdong, China
Revenue: $128 Billion
Size: 251,462+ employees
The mission of Alibaba Group is to make doing business anywhere simple. The company intends to construct the future infrastructure of commerce. It envisions its customers meeting, working, and living at Alibaba, and that it will be a good company for the upcoming years. It is specialized in Technology, Information and Internet founded by Jack Ma in the year 1999. Headquarter in Guangdong, China at that time it has working with more than 251,462 employees and its revenue $128 Billion.
Founded: 1976
Headquarters: Cupertino, California
Revenue: $387 Billion
Size:154,000+ employees
Apple Inc. is a multinational technology that focuses on consumer goods, software, and online services.
Apple Inc. manufactures and sells communication services and media devices, portable digital music players, personal computers and a wide range of related software, networking solutions, accessories, and third-party digital content and applications around the world. Its Indoor maps and 3D digital maps, which include turn-by-turn spoken directions, interactive 3D views, and flyover features, have helped it establish a presence in the LBS market.
Apple Inc. is specialized in Innovative Product Development, World-Class Operations, Retail, and Telephone Support. Established in the year 1976 Headquartered in Cupertino, California and its revenue over $387 Billion.
Founded: 2009
Headquarters: New York, NY
Revenue: $100 Million
Size:500 + employees
Foursquare creates mobile apps that let users check in and notify friends of their current position. Through its app, which enables users to access a database of information on food, shopping, and entertainment and allows for interaction with other users and merchants, it has made a name for itself in the Location Based Service industry. Foursquare has 500+ employees globally and is headquarter in New York. Foursquare founded in year 2009 and at that time its revenue over 100 Million US dollar. Foursquare is a location-based mobile platform that provides geographic and municipal information to users.
Founded: 1998
Headquarters: Mountain View, CA
Revenue: $278 Billion
Size:139,995 (2021)
Google llc is a global firm with a focus on Internet-related services and goods, including software, search engine technology, cloud computing, and online advertising technologies. It provides a wide range of Location Based Services solutions; for instance, Google Maps delivers practical information depending on the user's site, such as the position of restaurants, ATMs, Historical places and gas stations. They also provide Google Now, Google Maps, Google Search, and knowledge graph as additional Location Based Services.
Google LLC Specialized in search, ads, mobile, android, online video, apps, machine learning, virtual reality, cloud, hardware, artificial intelligence, youtube, and software. Google founded by Larry Page, Sergey Brin in the year 1998 and current CEO Sundar Pichai. More than 139,995 Employee working here, headquarter located in Mountain view, California USA, Revenue over 278 billion US dollar.
Founded: 1985
Headquarters: Eindhoven, North Brabant, Netherland
Revenue: $1 Billion
Size: 10000+
End-markets served by HERE include the mobile and internet, automotive, commercial, and consumer electronics industries. On a variety of displays, HERE delivers maps and location-based services. Additionally, it offers enterprise, online, and mobile solutions. Additionally, HERE offers HERE Platform for Business, a SaaS-based location cloud service.
HERE Maps, Location, Cartography, Mapping applications, Location technology, Location intelligence, Location data, Platform, and Location platform are all areas of expertise. It was formed in 1985 in Eindhoven, North Brabant, Netherlands, and its revenue exceeds One billion US dollars.
Founded: 1975
Headquarters: Redmond, Washington, United States
Revenue: $184 Billion
Size: 221,000+
Microsoft Corporation, a global American technology company with headquarters in Redmond, Washington, manufactures computer software, consumer electronics, personal computers, and associated services.Microsoft aim to empower every person and every organization to achieve more.
Specialized in Developer Tools, Business Software, Home & Educational Software, Tablets, Search, Advertising, Servers, Windows Applications & Platforms, Windows Operating System,Smartphones, Quantum Computing, Future of Work, Cloud Computing, Productivity, Artificial Intelligence, Laptops, Machine Learning, Mixed Reality, Virtual Reality, Gaming, Developers, and IT Professional. It has over 221000 working personals and revenue over 184 Billion US dollar.
Founded: 1911
Headquarters: Armonk, New York
Revenue: $58 Billion
Size: 2,82,100+
IBM is a proponent of progress and believes that using knowledge, logic, and science can advance society, business, and the human condition. IBM has developed a thoughtful, comprehensive approach to corporate citizenship that believe aligns with IBM's values and maximized the impact can make as a global enterprise.
IBM Specialized in Security, Research, Cloud, Mobile, Cognitive, Watson, Commerce, Analytics, Consulting, Experience Design, Internet of Things, Industry solutions, Technology support, Systems services, Resiliency services, Financing, and IT infrastructure. Revenue over 58 billion dollar, it was founded in 1911 and headquartered in Armonk, New York.
Founded: 1977
Headquarters: Austin, Texas
Revenue: $10 Billion
Size: 133,000+
Greater performance, increased security, and cost savings are provided by Oracle Cloud Infrastructure. It is intended to make it simple for enterprises to migrate workloads between clouds, between on-premises systems, and between clouds and other clouds. Business executives may access cutting-edge applications with Oracle Cloud services that support innovation, sustainable development, and increased resilience.
Oracle Corporation specialized in enterprise, software, middleware, fusion, business intelligence, Primavera, applications, database, PeopleSoft, EPM, BEA, Utilities, On-Demand, server & storage systems,Hyperion, Retek, BPM, solutions for communications industry, ERP, CRM, CRM On Demand, JDE, and Siebel. Founded in 1977 and Headquartered in Austin, Texas.
Founded: 1972
Headquarters: Walldorf, Germany
Revenue: $31 Billion
Size:107,415 (2021)
German software giant SAP SE is headquartered in Walldorf, Baden-Württemberg. To handle client relationships and corporate processes, it creates enterprise software. The business is the top vendor of corporate resource planning software in the globe. Had founded in 1972, Now a days its revenue over 31 Billion US Dollar and more than 107,415 present employees.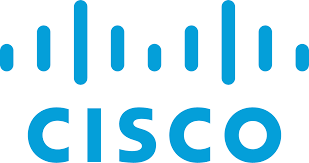 Founded: 1984
Headquarters: San Jose, United States
Revenue: $51 Billion
Size: 71,000+
People may connect in meaningful ways thanks to Cisco, whether in commerce, education, philanthropy, or creativity. In order to build the Internet solutions that enable networks and provide quick access to information everywhere, at any time, Cisco hardware, software, and service offerings are used.
A small group of computer experts from Stanford University launched Cisco in 1984. Cisco engineers have been pioneers in the creation of Internet Protocol (IP)-based networking technology ever since the company's founding. Currently, with over 71,000 workers globally. Specialties in Networking, Wireless, Security, Unified Communication, Cloud, Collaboration, Data Center, Virtualization, and Unified Computing Systems.