Top 5 Automotive Cyber Security in Global Market 2022 In-depth Analysis
Published Date : 2022-Jul-30
Global Dmeand of Automotive Cyber Security Market size was valued at USD 2.1 billion in 2021 and is projected to reach USD 5.9 billion by 2028, growing at a CAGR of 20.2% from 2021 to 2028 according to a new report by Intellectual Market Insights Research.
A recent market research report added to repository of Intellectual Market Insights Research is an in-depth analysis of Global Automotive Cyber Security Market. On the basis of historic growth analysis and current scenario of Automotive Cyber Security market place, the report intends to offer actionable insights on global market growth projections. Authenticated data presented in report is based on findings of extensive primary and secondary research. Insights drawn from data serve as excellent tools that facilitate deeper understanding of multiple aspects of global Automotive Cyber Security market. This further helps users with their developmental strategy.
Automotive Cyber Security Companies
Established - 1871
Headquarter – Vahrenwalder Straße 9, Hannover, Lower Saxony, 30165, Germany
Revenue – $ 45 Billion
Employee- 76,721 + Employees
Continental develops pioneering technologies and services for sustainable and connected mobility of people and their goods. Continetal Mainly deals in Global Automotive Supplier, Tires, Software Development, Automated Driving, Driver Assistance Systems, Global Industrial Supplier, Internet of Things, Blockchain, Connectivity, continental engineering services, continental business consulting, vehicle networking and information, and autonomous mobility and safety.
Established - 1886
Headquarter – Gerlingen, Germany
Revenue – $79 Billion
Employee- 144,591 + Employees
Robert Bosch GmbH, is known as Bosch, is a German multinational engineering and technology company headquartered in Gerlingen. The company was founded by Robert Bosch in Stuttgart in 1886. Bosch mainly deals in Mobility Solutions, Industrial Technology, Consumer Goods, Energy and Building Technology, Connected Industries, Internet of Things, Automated Driving, and Smart Home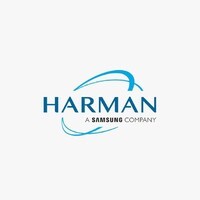 Established - 1980
Headquarter – Stamford, Connecticut, United States
Revenue – $10 Billion
Employee- 22,576 + employees
Harman International Industries, is known as Harman, is an American audio electronics company. Headquartered in Stamford, Connecticut, US, Harman maintains major operations in the Americas, Europe and Asia. Mainly deals in Audio, Sound, Infotainment, Consumer Electronics, Professional Sound, Automotive Sound, Loudspeaker, Home Entertainment, Lighting, Connected Cars, and IoT
Established - 1947
Headquarter – Southfield, Michigan
Revenue – $47 Billion
Employee- 14,677+ employees
DENSO Corporation is a global automotive components manufacturer headquartered in the city of Southfield, Michigan. Denso mainly deals in Climate Control, Head-up Display, Automotive Aftermarket, Human Machine Interface, Electric/Hybrid Components, Safety, Robotics, V2X (Connected Vehicle) Technology, Wireless Charging, Mobility, Electrification, and Connected Cars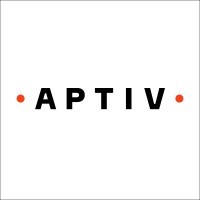 Established - 1994
Headquarter – Dublin, Ireland
Revenue – $15 Billion
Employee- 21,644+ employees
Aptiv PLC is an Irish-American automotive technology supplier with headquarters in Dublin Ireland. Aptiv mainly deals in Autonomous Vehicles, Smart Vehicle Architecture, Connected Cars, Active Safety, Infotainment and User Experience, Connectivity and Security, Engineered Components, and Electrical Distribution Systems
Feel free to let us know if you need more information on above topic. We will be happy to provide the same.