Top 10 Beauty Product Manufacturers Companies in 2022 Driving the Global Market
Published Date : 2022-Aug-30
Who are the top 10 largest Beauty Product Manufacturers in the world in 2022? The following is a list of top Beauty Product Manufacturers in the world ranked by revenue. We also consider on company size, Revenue, Established year and specialties. If current trends continue, the cosmetics industry is expected to exceed $721 billion by 2025 and $790 billion by 2027.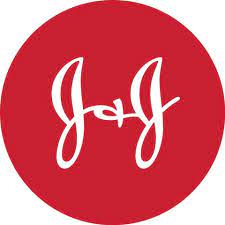 Johnson & Johnson is the world's largest and most diverse healthcare company. Every day, and for the past 130 years, we have been producing life-changing breakthroughs. Amazing things can happen when new technologies are combined with your expertise. J&J's consumer business teams are developing digital tools to help people track the health of their skin. Medical device researchers are 3-D printing artificial joints that are personalised for each patient, while pharmaceutical researchers are using AI to discover lifesaving drugs. Consider what the rest of our 134,000-person team at 260 companies in more than 60 countries around the world is accomplishing. In today's world, we redefine what it means to be a large corporation.
Founded: 1886
Headquarters: New Brunswick, NJ
Revenue: $93 Billion
Size: 10,001+ employees
Johnson & Johnson is a US based beauty product manufacturer company Established in 1886. It is specialized in Health Care, Medical Devices & Diagnostics, Pharmaceuticals, and Consumer with 93 Billions US Dollar revenue.
Procter & Gamble began as a soap and candle company over 180 years ago. We are now the world's largest consumer goods company, with iconic and trusted brands. The innovative and insightful minds of our people are responsible for the design, development, growth, and success of these products, as well as many others. Through billion dollar brands, you will help make our 5 billion consumers' lives easier from day one. Because of our extensive global presence, there are numerous opportunities to collaborate with P&G in multiple locations.
Founded: 1837
Headquarters: Cincinnati, Ohio
Revenue: 67.7 billion
Size: 97,000 Employee
The company Procter & Gamble was founded in 1837, Headquartered in Cincinnati, Ohio. At this point Procter & Gamble work with more than 97,000 Employee and its revenue over 67.7 billion. Procter & Gamble specialized in Consumer Goods, Marketing, and Advertising.
Be a part of the world's most successful, purpose-driven company. Work with well-known brands that improve the lives of our customers and the communities in which we live. We encourage big and small-scale innovation to help our company win and grow, and we believe in business as a force for good. Use your energy to make this happen by unleashing your curiosity, challenging ideas, and disrupting processes. Our brilliant business leaders and colleagues mentor and inspire you to perform at your peak.
Founded:1872
Headquarters: Blackfriars, London
Revenue: $58.03 billion
Size: 10,001+ employees
Unilever is the company specialized in Consumer Goods, Food, Home Care, Personal Care, Refreshments, Marketing & Advertising, and Retail, and its revenueover58.03 billion US Dollar. Unilever founded by Antonius Johannes Jurgens, Samuel van den Bergh and Georg Schicht in the year 1872 Headquartered in London, UK.
L'Oréal S.A. is a French cosmetics and personal care company based in Clichy, Hauts-de-Seine, with a registered office in Paris. It is the world's largest cosmetics company, with activities focusing on hair colour, skin care, sun protection, make-up, perfume, and hair care.
Founded:1907
Headquarters:41 Rue Martre, Clichy, Ile-de-France, 92117, France
Revenue:$34 Billion
Size:10,001+employees
L'Oreal is a France based company specialized in Beauty, Cosmetics, Personal Care, Consumer Products, Luxury, Pharmacy, research, innovation, digital, retail, marketing, operations, engineering, and tech and its revenue over 34 billion US Dollar. It was founded in the year 1907 by the Eugène Paul Louis Schueller was a French pharmacist and entrepreneur. Now a day's L'Oreal working with more than 10,001 Employees.
Since its inception in 1887, Kao has strived to add value to the lives of people all over the world. Today, we are a leading manufacturer in the fields of hygiene, beauty, and health, and our chemical business helps to develop a variety of industries. With over 33,000 employees worldwide, our mission is to improve people's lives and contribute to the world's sustainability.
Founded: 1887
Headquarters: Tokyo, Kanto
Revenue: 14.7 billion
Size: 33,000 employees
Kao Corporation is a leading company in Beauty product manufacturing, was founded in 1887. Specialized in Premium Beauty Products, Skin Care, Beauty Care, Hair Care, Hair Styling, Hair color, Marketing, Merchandising, Packaging, Beauty Brands, Skin Care, Moisturizers, and Luxury product with more than 33,000 employees and its revenue over 14.7 billion US Dollar.
The Estée Lauder Companies Inc. is a global manufacturer and marketer of high-quality skin care, makeup, fragrance, and hair care products. Estée Lauder, Aramis, Lab Series, Clinique, Mac, Origins, La Mer, Bobbi Brown, Jo Malone London Aveda, , Bumble and bumble, Darphin Paris, TOM FORD BEAUTY, Smashbox, AERIN Beauty, Le Labo, Editions de Parfums Frédéric Malle, GLAMGLOW, KILIAN PARIS, Too Faced, Dr.Jart+, and the DECIEM family of brands, including The Ordin
Founded: 1946
Headquarters: New York, United States
Revenue: 13.68 billion
Number of employees: 48,000 (2020)
The Estée Lauder Companies founded in 1946 by Estée Lauder and Joseph Lauder, This company specialized in Skin Care, Makeup, Fragrance, and Hair Care product. Headquartered in New York, United States with 13.68 billion US dollar revenue.
Shiseido is one of the world's leading cosmetics companies, with a diverse portfolio of international brands distributed in 120 countries and regions. Shiseido owns the cosmetics, skincare, and fragrance brands SHISEIDO, NARS, Clé de PeauBeauté, BENEFIQUE, ELIXIR, IPSA, MAQUILLAGE, INTEGRATE, AUPRES, ANESSA, and ISSEY MIYAKE, among others.
Founded: 1872
Headquarters: Minato-ku, Tokyo
Revenue: $9.9Billion
Number of employees: 38,640
Shiseido is a Japan based beauty product manufacturing company specialized in Prestige, Fragrance, Skin care, Cosmetics, Beauty, Science, Art & Design, Japanese Aesthetic, Luxury, and Makeup product. Founded in year1872at that point it's revenue 9.9billion US dollar.

Coty Inc. is a French-American multinational beauty company founded in 1904 by François Coty. It develops, manufactures, markets, and distributes fragrances, cosmetics, skin care, nail care, and professional and retail hair care products through its subsidiaries.
Founded: 1904
Headquarters: Amsterdam, North Holland
Revenue: $9.4Billion
Number of employees:20,000
With the 20,000 Employees Coty Inc is a leading market player in industries, founded in year 1904. Specialized in Fragrances, Color Cosmetics, and Skin & Body Care and its revenue over 9.4 billion US dollar, Headquartered inAmsterdam, North Holland
Beiersdorf has been a companion in people's lives for over 140 years, caring for healthy, beautiful skin. Beiersdorf is a global leader in skin care, with global core brands such as NIVEA, Eucerin, La Prairie, and Hansaplast. We have strong local positions with brands such as Aquaphor, Coppertone, Chantecaille, Labello, 8x4, atrix, Hidrofugal, Maestro, Skin Stories, and Florena.
Founded: 1882
Headquarters: Hamburg, Germany
Revenue: $8.9Billion
Number of employees:20,059
Beiersdorf is acompany Headquarter in Hamburg, Germany,specialized in Skin Research, Cosmetics, Marketing, FMCG, and Skin Care product. Founded in the year 1882 by Paul Carl Beiersdorf. Today it is work with more than 20,059 Employee and its revenue over 8.9 billion US Dollar and.

Amorepacific Corporation is a South Korean beauty and cosmetics conglomerate that owns and operates over 30 beauty, personal care, and health brands such as Sulwhasoo, Laneige, Mamonde, Etude, AMOREPACIFIC, and innisfree.
Founded: 1945
Headquarters: Seoul, Korea
Revenue: $5.5Billion
Number of employees:6,267
Amorepacific is a company specialized in Beauty, Health, Cosmetics, Asia, K-Beauty, Global Brand, Green Tea, Perfume, Inner Beauty, Sustainability, R&D, Skin Care, Woman, and Environment.
Beauty Product Manufacturers Market Research Report Will Be Sympathetic For:
New Investors
Propose investors and private equity companies
Cautious business organizers and analysts
Intelligent network security Suppliers, Manufacturers and Distributors
Government and research organizations
Speculation / Business Research League
End-use industries
Silent Features of this Beauty Product Manufacturers Market: https://www.intellectualmarketinsights.com/Methodologies/IMI-000881
To gain insightful analyses of the Beauty Product Manufacturers market and have comprehensive understanding of the global market and its commercial landscape.
Assess the production processes, major issues, and solutions to mitigate the development risk.
To understand the most affecting driving and restraining forces in the market and its impact in the global market.
Learn about the Beauty Product Manufacturers market strategies that are being adopted by leading respective organizations.
To understand the future outlook and prospects for the Beauty Product Manufacturers market. Besides the standard structure reports, we also provide custom research according to specific requirements.
Research Scope of Beauty Product Manufacturers Market
Historic year: 2015- 2019
Base year: 2020
Forecast: 2021 to 2028
Representation of Market revenue in USD Million